After we celebrate Christmas and New Year, we are about to usher the sweetest holiday of the year, Valentine's Day! Picking a Valentine's Day gift has become a major challenge. The highest ranked gifts on Valentine's Day should be flowers and chocolates. In my opinion, jewelry is one of the best gift choices. First, expensive jewelry generally has a value retention effect. Giving your lover a diamond ring can not only make her feel happy, but also amount to an investment. Secondly, no one can say no to jewelry. Even if it's not a diamond ring, an exquisite and unique stainless steel ring can be loved because it makes us look more beautiful/handsome. We've listed a Valentine's Day gift guide to see if these jewels meet your Valentine's Day gift criteria. The following jewelry is perfect as a Valentine's Day gifts for her/him
Couple Jewelry
Whether it is a couple in love or a couple who have been in love for many years, it is indispensable to express love with sweet couple products. Couple jewelry is generally the most popular, such as couple rings, couple bracelets, and couple pendants.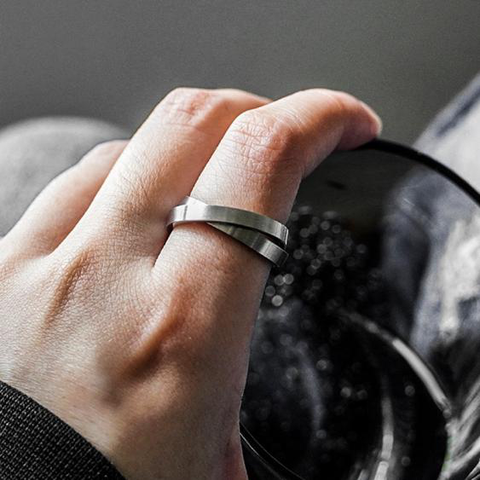 This is one of the most popular couple rings on our website. This ring is minimalist, rotatable and combines two of the most popular elements in today's jewelry market. From a visual point of view, the minimalist design means calmness and thoughts brought back to their true nature, and a greater expression of personal feelings of emotional understanding, complementing the customization in which one returns to the heart and finds the true nature and pure happiness in the minimalism. The design of this ring is two circles intertwined, just as you and your lover rely on each other and cannot be separated.
When confessing she/he said: you stole my heart. When in love she/he said, I will always keep my heart with you. These are such sweet words. If you are too embarrassed to say it, you can write it on a card and give it to him/her together with this heart pendant. This is really the perfect Valentine's Day gift.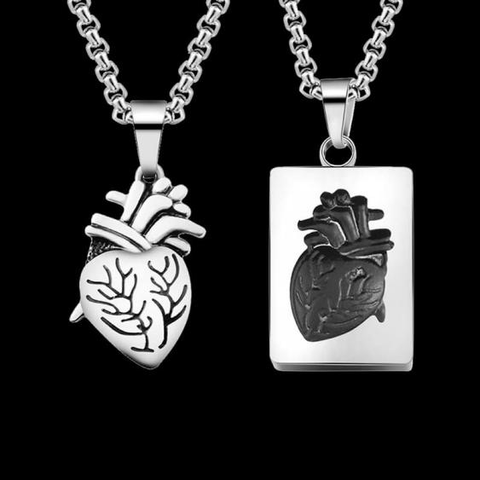 This couple's pendant has two parts, one part is a blazing heart and the other part is a nameplate. You can engrave the names of both parties on the back of the pendant at the time of purchase to represent that it is unique and belongs to you. This is the most romantic vows and confessions.
The design of this bracelet is very novel and interesting. The bracelet has a lock and key design, and once you put on one bracelet, only the other bracelet can open its clasp, which is like love.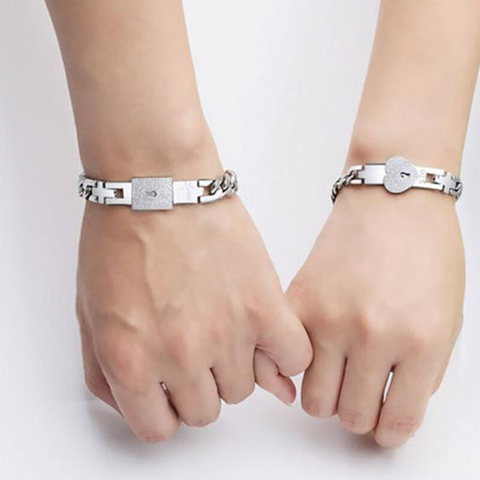 Interdependence is inseparable, the rest of life is enough for you. This is the idea that this combination bracelet wants to convey. Two close lovers are interdependent, they are both the lock and the key, because they can lock each other's heart, but also let each other open their hearts to you. What a wonderful relationship this is.
Spinner Ring
The spinner ring is the most popular products recently. Giving fashion items to him/her can better reflect your intentions and get double the heart rate.
This spinner ring is pulsating with big and small hearts, just like the fluttering of love when you meet it, which is hard to conceal. When you're nervous about facing her or him, turn the outer ring, it will be much better to reduce the tension without making people notice than to take a deep breath.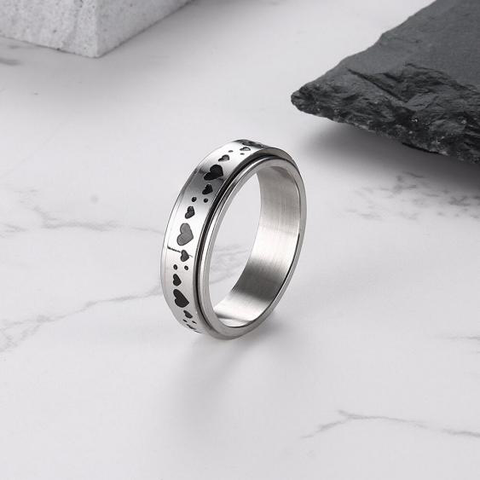 Cross Pendant
Although Valentine's Day is a well known holiday, not many people understand the origins of Valentine's Day. In the third century A.D., when war was raging in ancient Rome, the tyrant Claudius conscripted a large number of citizens to the battlefield and ordered that no weddings be performed, and even all those who were already engaged to be married were to be immediately dissolved. Many young men thus said goodbye to their lovers and went to war in grief and anger. Young girls were also depressed by the loss of their lovers. The saint Valentine felt very sad about the tyrant's abuse. When a couple came to the temple to ask for his help, Valentine married them quietly in front of the sacred altar. When this became known to Claudius, he had Valentine tortured to death in a dungeon. His friends buried him on February 14, 270 AD. In his honor, Valentine's Day is celebrated every year on February 14.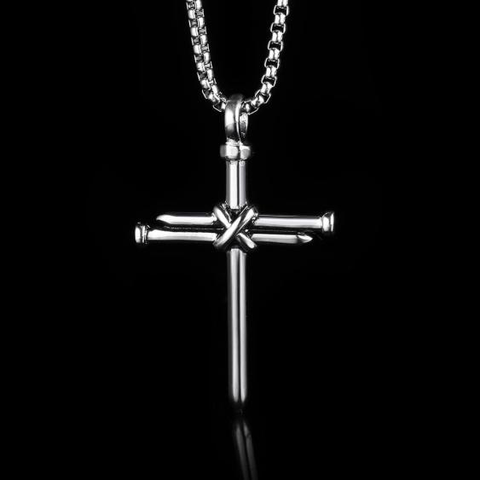 Give him/her a cross pendant or bracelet and may God bless your love with longevity and no ups and downs.
Gemstone Ring
For both men and women, wearing a gemstone ring reflects their temperament. In addition, gemstones are a pure material, and the cleaner and purer the gemstone, the higher the value. Love is like a gemstone, the purer it is, the happier it is. It is also romantic to use a gemstone ring to witness your pure and beautiful love.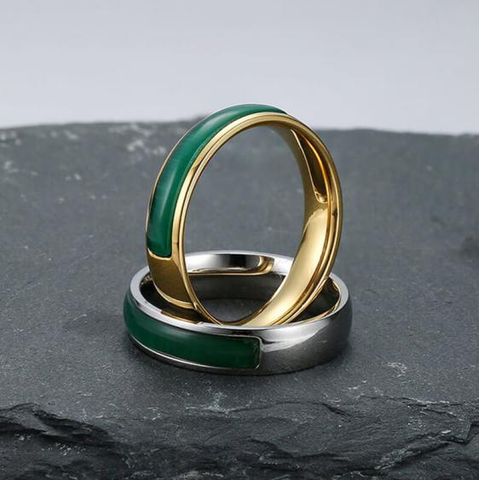 Luminous Ring
Do you know luminous ring? After being irradiated by natural light, fluorescent light, ultraviolet light, etc., the luminous ring stores the light energy, and releases it slowly in the form of fluorescence at night or in the dark, making people feel weak light. You give him/her the luminous ring, it is a very safe thing to be able to let him/her see the light in the dark alone, as if you are with her/him.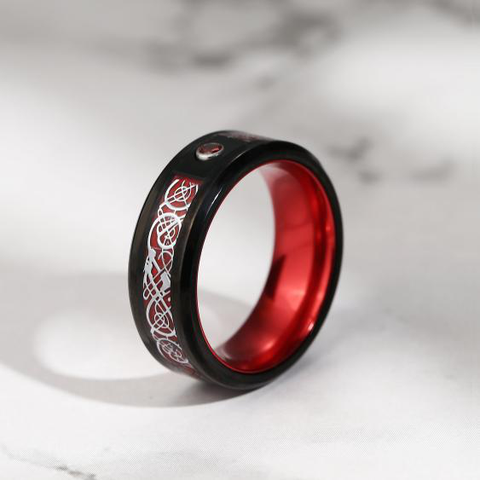 Conclusion
In fact, no matter which jewelry can be your Valentine's Day gift choice, as long as you give it meaning, then it is the most unique and perfect Valentine's Day gift. 
Hope you have a Valentine's Day that is as fabulous as you are!