System Upgrade and Account Upgrade Notice
Our website Rock & Spark underwent a system upgrade on May 15, 2023. As part of our commitment to give you the best possible online experience, we are implementing significant improvements to enhance our services and keep your personal information safe.
Please note that as a result of this system upgrade, it will be necessary for all users to upgrade their accounts in the new website system. Unfortunately, this means that your existing password will not be accessible or transferrable to the new system. We understand that this may cause some inconvenience, but it is essential to ensure the highest level of security for your account.
To upgrade your account, please follow these steps once the new website is launched:
1. Visit our website https://rockandspark.com/ and click the "Account" button.

2. Select the "Login / Register" option.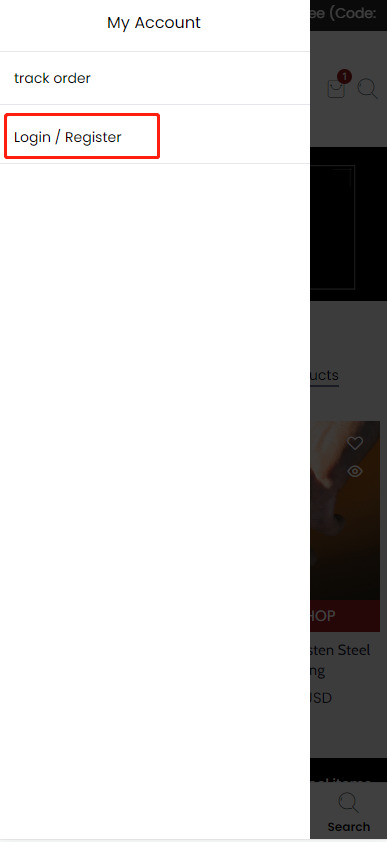 3. Enter your registered email address and password.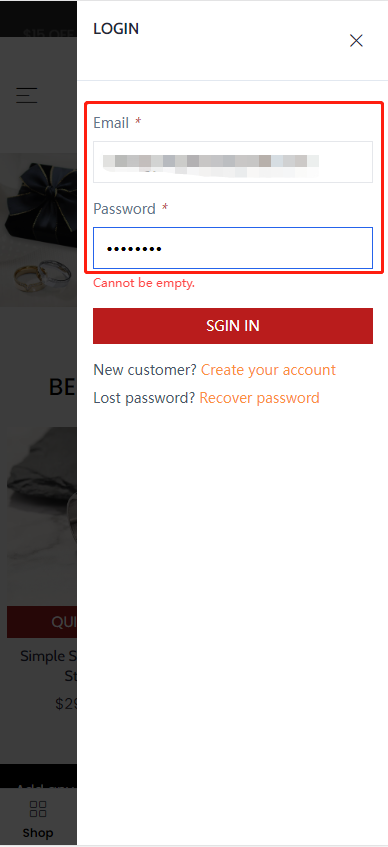 4. Click Send Verification Code.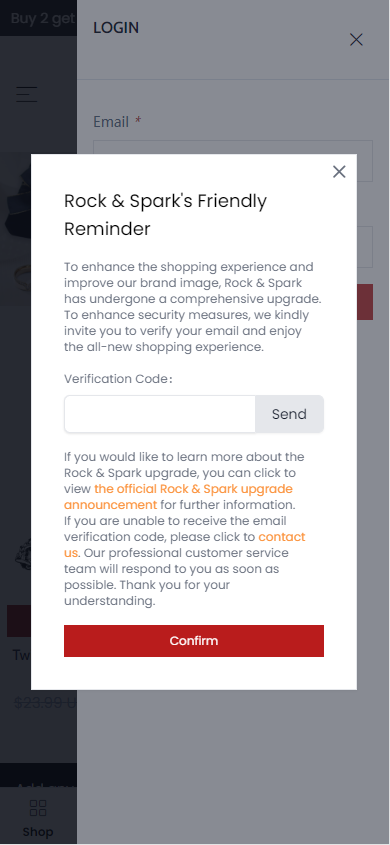 5. You will receive an email, fill in the verification code in the email and confirm.
Rest assured, all your account information, order history and other relevant information will be seamlessly migrated to the upgraded system. You will retain access to all your past transactions and continue to enjoy our wide range of fine jewelry offerings.
We encourage you to log in to your account promptly and complete the account upgrade process to resume full access to our website's features.
If you encounter any issues or require assistance during the account upgrade process, our dedicated customer support team will be available to assist you. You can reach us via email at [email protected]
Thank you for your understanding and cooperation throughout this system upgrade. We appreciate your continued support and loyalty to Rock & Spark Jewelry. We are confident that these improvements will elevate your online shopping experience with us.