Accompanying and expressing, this is the greatest value of jewelry in our life. When the qualifier of 'couple' is added in front of it, it increases the unique value of commemoration for jewelry. Jewelry have been closely associated with love, this is not a marketing gimmick, just because the characteristics of jewelry and love fit seamlessly. You and your partner can wear it and it either reminds you of her/him or you can 'connect' with her/him when you're alone. Jewelry is one of the many options that can be used to accentuate the feeling of being loved or being cared for. Sharing adorable couples jewelry with a loved one, here are a couple of ideas to get you started with this great idea.
''Two halved of a whole''Jewelry
Of all couple's jewelry, this particular style enjoys the most attention. The main feature of this type of jewelry is its incompleteness and integrity. Okay, I know it sounds a bit tongue-in-cheek, but it's a truth. When you see it, you will understand that the piece is incomplete without the other half. But when they fit together, you feel the satisfaction of it as a whole.
Sounds familiar, doesn't it?
"The woman was made of a rib out of the side of Adam; not made out of his head to rule over him, nor out of his feet to be trampled upon by him, but out of his side to be equal with him, under his arm to be protected, and near his heart to be beloved." - Matthew Henry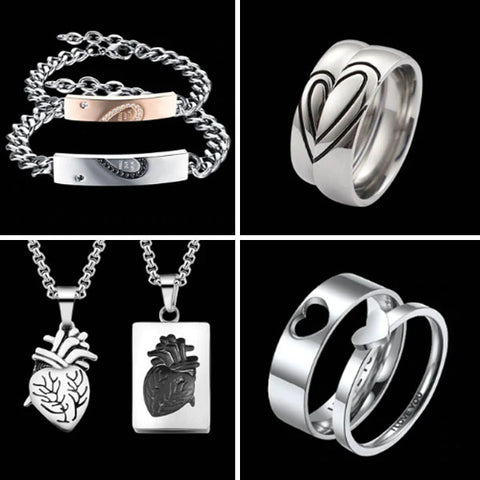 Matching jewelry set
Just like a relationship, this type of couple jewelry works best in pairs, but it's also very elegant and special when worn alone. This is a great option for anyone looking to maintain independence and space in their relationship. We are ordinary in a crowd, but when we meet, we appear to be better. This is right person and right love.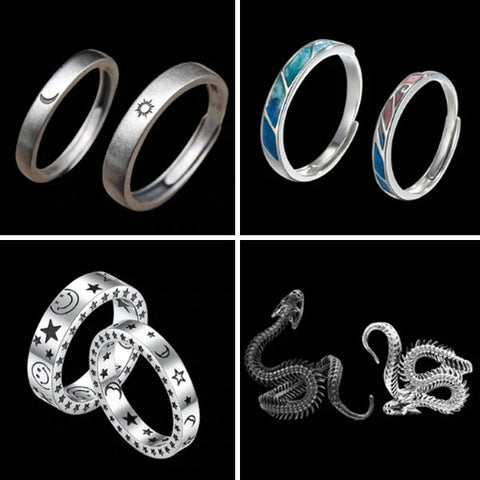 To be unified
Knowing that your significant other is wearing the exact same jewelry can be the right amount of romantic for some fashionable couples. Choosing this type of matching couples jewelry is an easy way to keep a low profile in the expression and oath of sovereignty. It's more elegant for daily wear. What's more, this type of jewelry can be mixed and matched with other accessories without worrying about monotony. Even if this type of jewelry is not as prominent as the above style, you can still get a unique romantic feeling from it.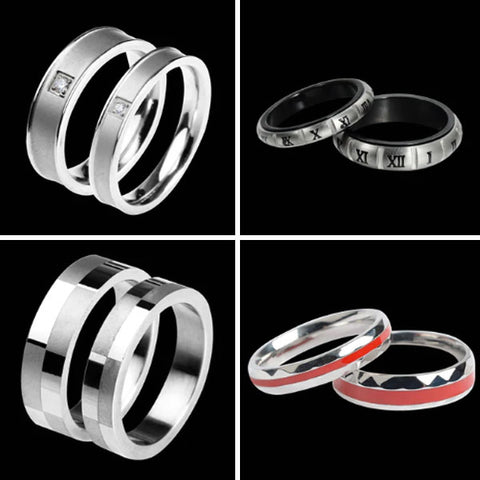 Special symbols
Love can be embodied in every detail or simplified into special symbols. Such as Lock and Key Charms、heart、knot and so on. Wearing jewelry with these symbols shows that you are loving someone, or being loved.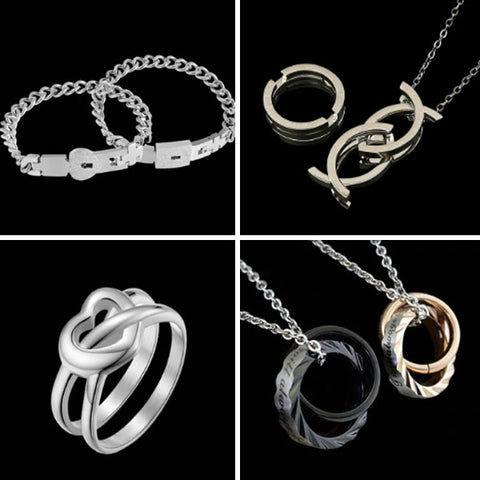 Personalized Engravings
The best part about personalizing engraving is that it creates a one-of-a-kind piece of jewelry, and it can be done on any jewelry style you like. Rings, pendants, earrings, and even cufflink badges. We often use tattoos to remember someone or something, both of engraving and tattoo have the same meaning. Engraving on the inside of the jewelry so you can both guard this fascinating secret. Engrave the her/his name on the jewelry you carry with you all the time, carrying the important part of the other person,
Show the world that he/she is yours.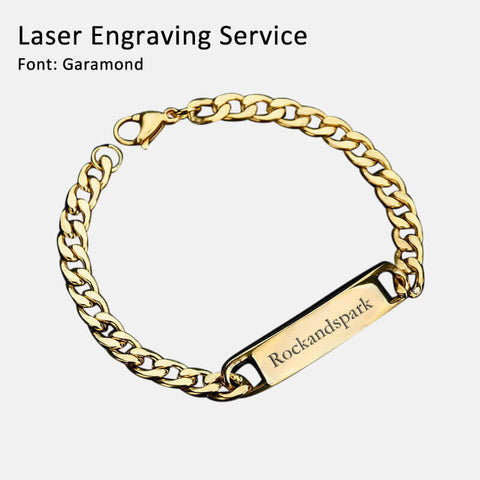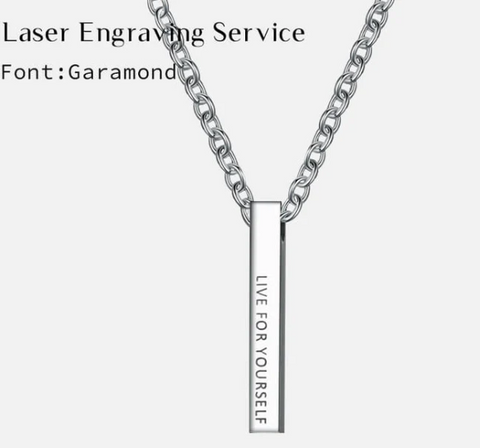 Gift the best to your special person
When we are in love, we want to tell the world that we are in love with each other; when we go one step further, we guard each other silently; when we love each other deeply, we are not separated for a moment. Couple jewelry is a way to establish a new connection with the person you love. When you face a short or long separation, you can still feel that he is by your side, always miss, always accompany, love is by your side.