With the development of jewelry craftsmanship and production, jewelry has also become a necessity for everyone's daily wear. Everyone's understanding of jewelry is different, so the meaning of jewelry to everyone is also different. These jewels hold life: their colors can say things that words can hardly express. And in this fast-moving era, jewelry may also play the role of a friend. This is the meaning of jewelry in the new era, not only as an accessory to decorate oneself, but also as a treasure to encourage oneself spiritually.
What is Inspirational Jewelry?
When it comes to inspirational jewelry, it's personalized to the wearer by having an inscription, quote, or other personal meaning. This type of jewelry works to motivate or symbolizing something like their religion or to them some inspiration and encouragement. Inspirational jewelry with a positive message, often with sayings and quotes that motivate, inspire and help people feel good. Most handmade rings, pendants, bracelets, earrings and pins are stamped or engraved, and some can be personalized. In addition to inscriptions, jewelry elements are often symbols, shapes, or gemstones with meaningful information. Of course, inspirational jewelry also can be the meaningful jewelry to your own though other people think it means nothing.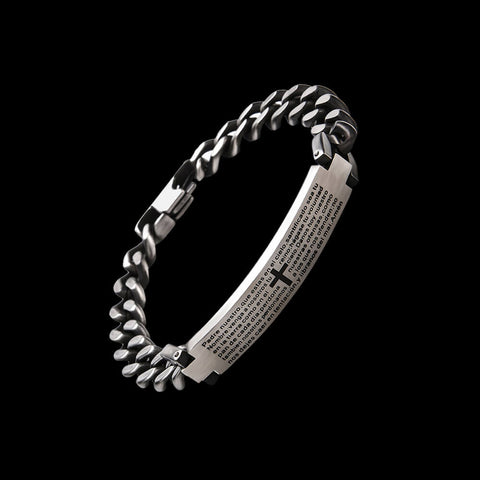 All things have spirit. Today, I will share with you some inspirational jewelry that can accompany you, such as flower jewelry, anxiety jewelry, music jewelry and other jewelry with positive meaning, which may give you some spiritual help and comfort. Wearing inspirational jewelry is like having an upbeat sidekick with you at all times- and these motivational jewelry are just as warm-hearted, too.
When Lost
Inspirational jewelry can help or inspire you when you are feeling down. It can be used as meaningful connection jewelry, linking your emotions with physical objects.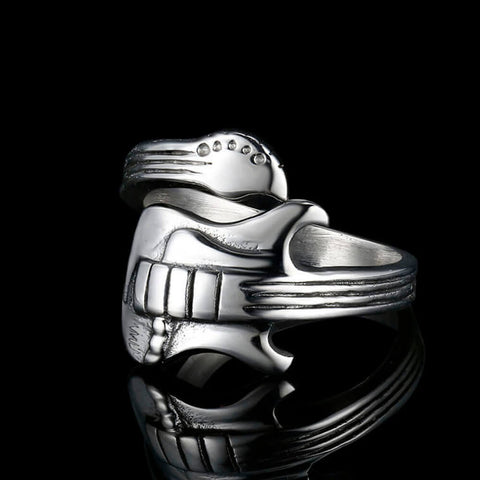 Music can be healing or venting, soothing or soaring. All unhappiness can be expressed through music, and all sadness can be vented through music. This cool electric guitar ring will remind you that if you're unhappy, you can pick up your guitar and heal your mental wounds with music.
In Trouble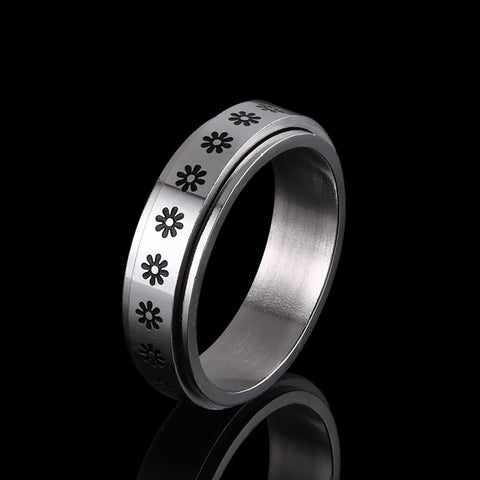 As the saying goes, there are always more solutions than difficulties. It means that when people are in a difficult situation, their potential will be stimulated, and then they will find the solution. Sunflowers are always bright and warm, and will always turn their splendid disks toward the sun. Those who are in a difficult situation don't have to worry, the sunflower will always accompany you, no matter what the situation is, it will always blossom the best flower to you.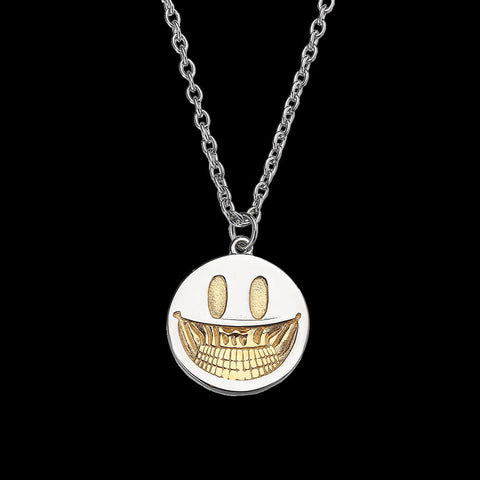 The smiley face on this pendant will always remind you of good things, maybe the care of friends and family, maybe some past achievements. Difficulty is like a spring. It depends on whether you are strong or not. If you are strong, it will be weak. If you are weak, he will be strong. Smile in the face of every dilemma, because they will make a better you.
When Confused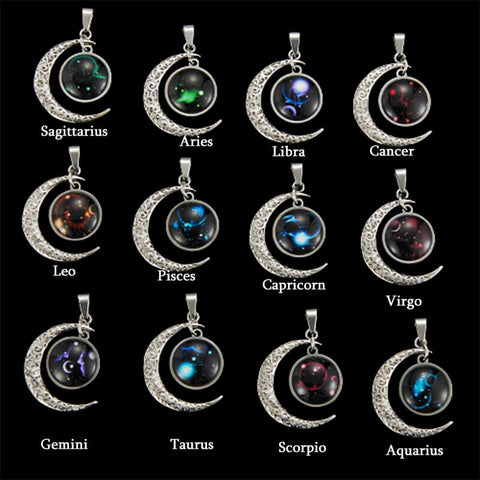 There are many forks in the road of life, and every choice will have different results. Therefore, at this time, people will be confused and tangled. Just like Libras who want balance, but are always wobbly. At this time, maybe this zodiac pendant may help you. Constellation is one of the essential components in astrology. The constellations that are endowed with magical divination will help you understand your current situation and give you inspiration.
Tense Moment
In the era of fast food, everyone's pace is fast, and "constant anxiety" has gradually become a common problem among modern young people. Anxiety can easily arise during stressful moments, and some people may bite their fingers and scratch their hair. And having a decompression jewel may liberate your fingers and hair.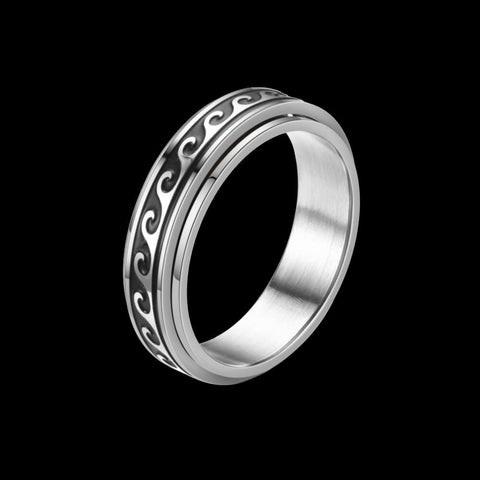 This ring is a typical anxiety ring, and the rotating ring can relieve anxiety when you are tense, and it will not be noticeable. The ring is not very large, and it is small and delicate to wear on the hand. The wave pattern on the ring symbolizes the spirit of perseverance and courage, and can also represent a free-spirited character and a positive attitude towards life.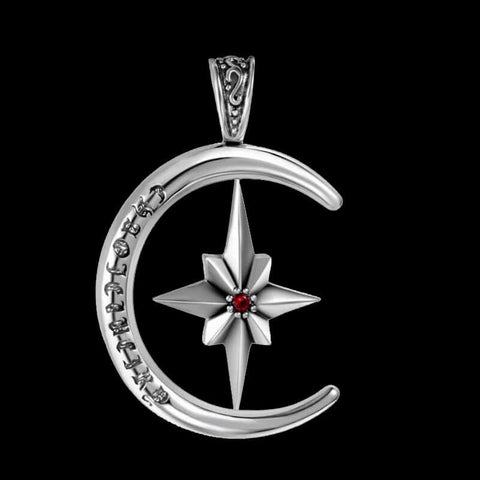 Similar in meaning to the ring above is this North Star pendant. The stars can rotate and can also play a role in decompression. The North Star is the direction and the goal, and the Moon is the messenger of the stars. When you're nervous, touch it and things will get better.
Conclusion
In general, inspirational jewelry may be not about fashion, but it is the meaningful only for you and can support, encourage and comfort you both mentally and psychologically. Even in the era of advanced communication technology, it is impossible for friends or lovers to pay attention to your mood every moment, but a jewelry engraved with words of encouragement or a jewelry with a story seems to be a friend who cares for you by your side. Owning a piece of jewelry like this can help you soothe your depression and anxiety in life, work and study.